TRAIN TO SUPERVISE
MINDFULNESS SUPERVISOR TRAINING
New international program June 2019 - May 2020
Are you thinking of becoming a supervisor?
Or already supervising but looking for more background and skills?
Become a certified Mindfulness Supervisor with the new training program starting in 2019.
With the new international criteria for ongoing education and supervision for mindfulnessteachers, as developed in the Global Integrity Network in 2016, the mindfulness field sees an increasing demand for experienced supervisors.
Supervisors who are steeped in the mindfulness practice, and who are able to support, encourage and challenge their supervisees in their development, deepening their experience and understanding of the work in mindfulness.
FOR WHOM
When you are a senior teacher and supervisor, or on your way to become one, perhaps already supervising, this might be the program for you. This training welcomes teachers of mindfulness based programs (MBPs) with an experience of at least 20 programs over a period of 5 years or more. An intake session (online or via telephone) will be part of the registration procedure. This program is meant for teachers wishing to have a solid ground in supervision, while maintaining a mindful holding of the supervision process.
PROGRAM
The Mindfulness Supervisor training consists of 3 residential four-day modules in the course of approx. 1 year. This allows participants to digest the program at ease, and gives time to practice in between the modules. As with the mindfulness teacher training, this program is experiential, and learning to guide the process with presence plays a larger role than 'getting the right skills set'. While each module offers some theory and background material, the sessions have a strong focus on the process, on guiding, and on meeting what is present in our supervisees as well as in ourselves as supervisors. In this program, you learn to be a supervisor, while holding the space of your supervisee and yourself in a mindful way. For this reason, mindfulness practice will also be part of the program.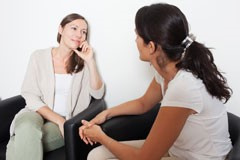 Learn more about this new Mindfulness Supervisor training and the international teaching team.
CLICK HERE TO REGISTER